If you have an iPad and use it for a variety of daily tasks, you may be excited to learn that you can also use your iPad to offer remote support. While there are numerous programs available that make it possible for users to take advantage of remote support on their iPads, RHUB
Remote Support
Server is the one that offers the secure access to computers remotely from any location using an iPhone, iPad, and more.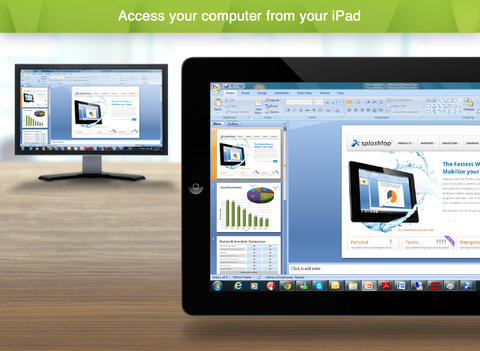 No matter what your location might be, RHUB provides you with the ability to provide support in a remote manner to employees and customers from the convenience of your iPad. This provides far more flexibility and portability than was previously possible. As you are likely already aware, an iPad is easy to take with you wherever you go so that you do not need to be tied down to a desktop or even a bulky laptop again. Additionally, the iPad is thin and small enough that you can carry it without feeling weighed down. Even better, it can perform a variety of remote support functions.
Technicians, in particular, are able to benefit from this by traveling when the need calls for it and still remaining productive. For instance, a technician can provide quality collaborative support from any location and at any time simply by using the RHUB iPad app. The iPad also offers the benefit of flexibility in regards to the way in which it delivers remote support.
Users are also able to begin a support session using iPad Remote Support from their iPad. This can save tremendous amounts of time. Users are also able to view as well as share screens remotely. In the event that the user needs to take control of the end user's keyboard or mouse, this can be done directly from the iPad.
The iPad Remote Support App also provides another great feature and this is the ability to collaborate in an efficient manner. For example, users can have chat sessions with representatives and end-users.
With the RHUB iPad Remote Support app, your company or organization is able to become more flexible and efficient in terms of the way in which service is delivered. As long as you have your iPad on hand, you can quickly and easily communicate with colleagues and customers easily and quickly.
Are you interested in learning more about the benefits offered by the RHUB iPad app? If so, call us at +44 (0)1925 659 523 or email us at
sales@collaboration-technologies.co.uk
to find out more about how you can collaborate securely and easily with RHUB.