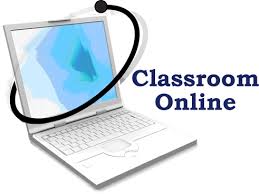 Web conferencing is a fantastic tool that businesses around the world use on an everyday basis. With that said, there are other uses for this technology within the education sector. In fact, it is possible to teach and store an entire semester's worth of classes on a
web conferencing
platform. This holds the potential for a revolution in the conduction of online classes.
The Many Benefits of Web Conferencing for Online Education
Such a revolution will be able to take place because web conferencing software has made significant progress recently. The ability to share documents means that presentations are no longer reliant on screen sharing. This is excellent for classes because it means professors no longer need to worry about what is on their desktop or in their folders while teaching a class.
Additionally, it eliminates the time it would normally take to locate the documents. Web conferencing also provides an interactive environment that is ideal for use as a classroom. The chat system and raise hand feature make it easy for students to ask any questions they may have during the presentation, thus helping to eliminate any potential for confusion. Furthermore, the ability to pass presenter control allows teachers to easily pass control to their assistants during the presentation.
Perhaps the biggest feature that makes web conferencing software perfect for the classroom is the ability to record your meetings and post them online. This allows you to archive your classes for anyone who may have missed them live. Students can also take advantage of this opportunity to review material which they may feel is not clear or which they want to brush up on. As a result, students can take advantage of the opportunity to pace lessons according to their own learning style. This can help to greatly increase retention of the material presented, while increasing the success rate of students.
In Personal Communication with Web Conferencing for Education
Another great feature of web conferencing for the education sector is showing your webcam via desktop video conferencing. Students can actually see the teacher through the webcam. This can make it possible for the student to pick up on subtle nuances in a presentation that would not be possible through audio only, including gestures and facial expressions that can help to bring the material in a presentation to life.
This is also perfect for online classes where everyone often has different schedules. While they will not be able to ask live questions, students will be able to see all of the questions that other students asked live. This is much different than when watching a video of the lecture and not being able to see the thoughts of others.