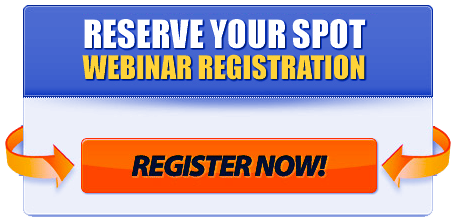 Did you know that you can conduct webinars on your own with up to 3,000 attendees? Were you aware that you can conduct such webinars for just a single one-time cost? Businesses are now increasingly looking for ways in which travel costs can be reduced while simultaneously reaching out to larger audiences in a global setting.
Webinars
provide the perfect solution and can be set up in just a few minutes. Furthermore, it is possible to set up a webinar without any support form IT while generating highly qualified marketing leads. With RHUB web conferencing servers, you can take advantage of the opportunity to make a presentation to literally hundreds of people from your PC or Mac. Those presentations can even be enhanced with HD video conferencing.
RHUB web conferencing servers allow you to quickly and easily manage your webinars, accept registrations online, retrieve those registrations and even integrate registration on your website by simply copying and pasting sample HTML code.
The steps below can help you to initiate a successful webinar registration in just a few minutes:
1. Begin by logging into your Web Conferencing Server management using your Turbomeeting Server address.
2. You will see three options displayed on the left menu. Those options are:
A User Registration Form with your server URL, which can be used by your attendees for registering for your webinar.
Webinar Management, which can be used as an option for retrieving webinars within a specified date range.
Sample Registration Page where you can create your own registration page.
Configuring your Webinar Registration
With the Configuration Webinar Registration, you can specify a headline for your webinar to serve as a welcome message that can be displayed to your attendees. You can also determine which fields will be required to be completed by attendees. For instance, if you want to require that attendees enter a phone number while registering for your webinar, you can do so. It is even possible to enter a customized field based on your requirements. A confirmation page following registration gives you the ability to utilize the default message, which can be edited, or you can direct attendees to your own URL after they have registered for your webinar.
You also have the ability to select an option that will display all of the upcoming webinars scheduled for the next several days. This allows your attendees to see all of the upcoming webinars when they are registering.
Simply click on the Submit button to configure your Webinar Registration in the way you would like it to appear to your attendees.
Management
With the Management option, you can have an opportunity to retrieve all of your webinars from a specified date range. You can also create a new webinar. This option allows you to send out invitations by email to all of your attendees.
As you can see, you have a wealth of options available for your webinar registration and management using RHUB web conferencing servers. To obtain additional information about creating and managing successful webinar registrations, contact us at +44 (0)1925 659523 or email us at
rhub@collaboration-technologies.co.uk